Licensed Site Remediation Professional (LSRP) Program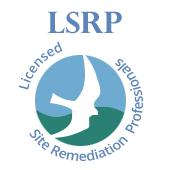 The process of environmental investigations and cleanups in New Jersey underwent a significant change with the May 7, 2009 signing of the Site Remediation Reform Act (SRRA). This legislation fundamentally changed how remediation is conducted in New Jersey.
Highlights of the Bill
SRRA established a licensing program for environmental consultants and contractors certified by the NJ Department of Environmental Protection (NJDEP) as Licensed Site Remediation Professionals (LSRPs).
Only LSRPs sign and certify reports through the site investigation and cleanup process. In many situations, the NJDEP no longer reviews or approves investigation and cleanup plans in advance. With limited exception, they also do not issue No Further Action letters at the conclusion of remediation. Instead, the LSRPs determine when the remediation is complete, and issue the final remediation document, known as a Response Action Outcome (RAO). The NJDEP established mandatory timeframes for all phases of investigations and remediation.